Rental is open between 10:00 and 17:30 on weekdays!! (9:00-11:30 on saturdays)
In addition to the purchase of skis, ski poles and protective equipment, ski rental is also possible!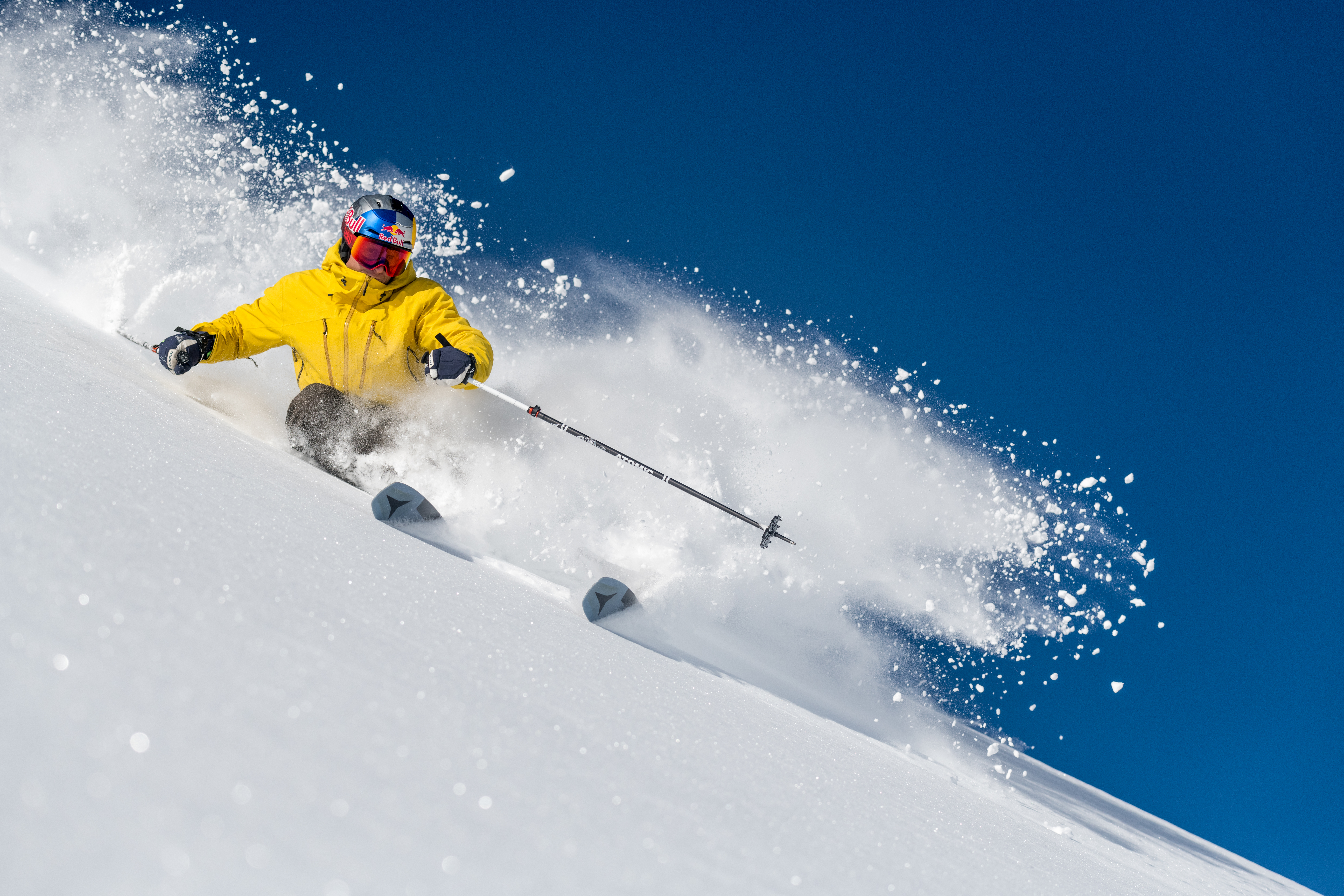 Come and try the best skiing or snowboarding equipment for you, to make your holidays a real experience! We will help you in your choice!
In the JóBringa all skis are sharpened and waxed, ready to slide. 
We only work with revised, quality equipment.
Our skis and boards are all equipped with up-to-date tech, so you can learn easier!
| | | | | | | | | |
| --- | --- | --- | --- | --- | --- | --- | --- | --- |
| | 2 day | 3 day | 4 day | 5 day | 6 day | 7 day | 8 day | +day |
| VIP Ski + pole | 6 400 Ft | 8 600 Ft | 11 300 Ft | 13 600 Ft | 15 700 Ft | 17 500 Ft | 19 500 Ft | 2 000 Ft |
| VIP set (boots, ski, pole) | 8 500 Ft | 11 500 Ft | 15 000 Ft | 18 200 Ft | 21 000 Ft | 23 400 Ft | 26 200 Ft | 2 800 Ft |
| ECO Ski + pole | 3 700 Ft | 5 000 Ft | 6 500 Ft | 8 000 Ft | 9 300 Ft | 10 300 Ft | 11 500 Ft | 1 200 Ft |
| ECO set (boots, ski, pole) | 4 600 Ft | 6 200 Ft | 8 100 Ft | 9 800 Ft | 11 300 Ft | 12 600 Ft | 14 100 Ft | 1 500 Ft |
| VIP junior ski + pole | 5 000 Ft | 6 700 Ft | 8 500 Ft | 10 200 Ft | 12 000 Ft | 13 500 Ft | 15 000 Ft | 1 500 Ft |
| VIP junior set (boots, ski, pole) | 6 200 Ft | 8 400 Ft | 11 100 Ft | 13 500 Ft | 15 000 Ft | 17 400 Ft | 19 300 Ft | 1 900 Ft |
| ECO junior ski + pole | 3 200 Ft | 4 300 Ft | 5 400 Ft | 6 500 Ft | 7 700 Ft | 8 600 Ft | 9 500 Ft | 900 Ft |
| ECO junior set (boots, ski, pole) | 4 000 Ft | 5 400 Ft | 7 100 Ft | 8 600 Ft | 9 900 Ft | 11 100 Ft | 12 300 Ft | 1 200 Ft |
| Snowboard | 4 400 Ft | 6 000 Ft | 7 500 Ft | 8 900 Ft | 10 400 Ft | 11 800 Ft | 13 200 Ft | 1 400 Ft |
| Snowboard set (board, boots, bindings) | 6 700 Ft | 9 100 Ft | 11 600 Ft | 13 900 Ft | 16 400 Ft | 18 600 Ft | 20 900 Ft | 2 300 Ft |
| | | | | | | | | |
| --- | --- | --- | --- | --- | --- | --- | --- | --- |
| | 2 day | 3 day | 4 day | 5 day | 6 day | 7 day | 8 day | +day |
| Helmet | 1 200 Ft | 1 800 Ft | 2 200 Ft | 2 800 Ft | 3 200 Ft | 3 700 Ft | 4 100 Ft | 600 Ft |
| Spine protector | 1 200 Ft | 1 800 Ft | 2 200 Ft | 2 800 Ft | 3 200 Ft | 3 700 Ft | 4 100 Ft | 600 Ft |
| Protector pants | 1 200 Ft | 1 800 Ft | 2 200 Ft | 2 800 Ft | 3 200 Ft | 3 700 Ft | 4 100 Ft | 600 Ft |
| Googles | 500 Ft | 900 Ft | 1 500 Ft | 2 000 Ft | 2 500 Ft | 3 000 Ft | 3 400 Ft | 400 Ft |
| Boot bag | 500 Ft | 900 Ft | 1 500 Ft | 2 000 Ft | 2 500 Ft | 3 000 Ft | 3 400 Ft | 400 Ft |
| Ski bag | 500 Ft | 900 Ft | 1 500 Ft | 2 000 Ft | 2 500 Ft | 3 000 Ft | 3 400 Ft | 400 Ft |
Ski and Snowboard service
Ski

Sharpening

3 000 Ft

Waxing

3 000 Ft

Sharpening + Waxing

4 500 Ft

Binding setting

2 000 Ft

Binding installment

8 000 Ft - 15 000 Ft

Platform correction

2 500 Ft - 7 500 Ft

Full service (sharpening, waxing, correction, burnish, polishing)

5 500 Ft - 11 000 Ft

Snowboard 

Sharpening

3 000 Ft

Waxing

3 000 Ft

Sharpening + Waxing

4 500 Ft

Binding setting

3 000 Ft

Platform correction

2 500 Ft - 7 500 Ft

Full service (sharpening, waxing, correction, burnish, polishing)

5 500 Ft - 11 000 Ft